TELECOMMUNICATIONS
Click on the links below for a description of some of our most popular innovative products.
Adobe Reader is required to view these PDF documents. To download a free version of Adobe Reader click here
As an authorized Toshiba dealer we offer a comprehensive, feature rich, suite of communication solutions. Whether your business is small or large, a single location, or a branch location of a larger organization, you need a communication system that enables you to connect with your customers and promote collaboration within your organizat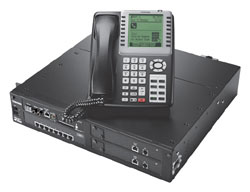 ion; a system that utilizes the latest technologies to save you money, boost productivity, improve customer service, and deliver a superior return on your investment.
Enterprises shouldn't have to adapt to technology, rather technology should adapt to the needs of Enterprises. Toshiba is committed to delivering on the promise of emerging technologies by developing and packaging these technologies into Communication Solutions which allow Enterprises to be more cost effective, more competitive, more connected to their customers, vendors and each other.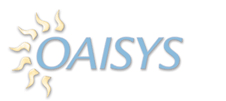 OAISYS Call Center Solutions are created with the needs of your business in mind. Whether you need one application or an entire suite, our tightly integrated and seamlessly engineered solutions will improve your efficiency, agent performance and customer service and satisfaction from the very first call.

SpectraLink is a leader in workplace wireless telephony delivering the power of mobile voice and messaging applications to businesses worldwide. Seamlessly integrating with VoIP and traditional telephony platforms, SpectraLink's scalable technology provides instant access to people and business-critical information.

VoiceGard is a state of the art, Voice over IP based network that can route your business calls anywhere you are. In the event of a service outage situation, your calls can be directed to the VoiceGard High Availability Network. You then have a choice to receive your calls via a VoiceGard IP Phone connected to any broadband internet connection, cell phone, home phone, or at an alternate facility. VoiceGard can ensure that your customers will always be able to reach you regardless of the state of your corporate telecommunications environment.

To meet all of your communication needs we also offer expert data and voice cabling.
For more information on our communication products and services please contact Jason Knapp at 304-340-4288 or email us at sales@accesswv.com
For product service and support contact j.jones@accesswv.com or tech@accesswv.com